Quality Equipment, Quality Results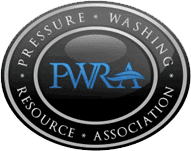 WELCOME TO THE PRESSURE GUYS – PROFESSIONAL POWER WASHING ORLANDO; PRESSURE WASHING ORLANDO, FL AREA
Are you interested in the best pressure washing Orlando FL services?
You're in the right place!
We also service the greater Orlando area for residential work and the whole state of Florida for commercial work!



At The Pressure Guys, we offer a full complement of pressure washing services – and we're always ready to serve customers all over Florida! Interested in learning more about what we do? Here's a list of our services!
House and building washing in Florida isn't just a matter of maintaining your home and increasing its curb appeal. The humid, damp climate of Florida can turn your home's exterior into a breeding ground for mold, fungi, algae, and more. If these organisms are left alone, they can damage your paint and siding, leaving permanent stains and unsightly patches.
That's why we're proud to offer the best house washing services in all of Florida. Whether your home's exterior is built from vinyl, aluminum siding, stucco, brick, or any other material, we've got the expertise to clean away dirt, grime, and other debris – and leave your home looking brand-new!
Using safe, low-pressure equipment and advanced detergents, our professional power washing Orlando FL technicians will blast away dirt and grime. Contact us now to learn more about what we can do for your home!
Your roof has taken a lot of abuse over the years. This can result in the buildup of debris like leaves and sticks, as well as algae, dirt, and even mold. This buildup can result in damage to your roof tiles or shingles, and even require you to replace entire sections of your roof, which can cost thousands of dollars.
If you're interested in preserving your roof and fighting back against the buildup of algae and mold, roof cleaning from The Pressure Guys is the right choice!
Using a specialized low-pressure washing system, we can apply advanced detergents and algaecide to your roof.
Whether you've got asphalt shingles, a tile roof, or even a metal roof, we're happy to keep your roof clean – and keep you safe and dry!
Paver sealing has several benefits when applied properly. We follow a meticulous seven-step process that allows for the longest-lasting and best-performing seal. By creating a barrier between the pavers and the elements, it doesn't allow stain-causing liquids to come in contact with the surface. Instead of oil causing permanent stains, it can be wiped off more easily. Also, it can keep mold at bay, since moisture never has the chance to reach the surface. Our water-based high-quality sealer also brings out the natural color of the bricks and drastically improves the aesthetics. Lastly, the sealer locks in the joint sand and provides joint stabilization which prevents pavers from shifting or becoming uneven from sand being washed out. To top off all of these features, we provide a 2-year workmanship warranty on our paver sealing projects to leave you feeling at ease about your investment.
The first impression a resident or visitor gets of a community is typically the retaining wall and entrance signs. As such, it is imperative to maintain the cleanliness of these structures. Whether it is brick, stone, block, vinyl, stucco, or some other painted surface, we can clean it! Many times, people think painted walls need to be repainted when it is a fraction of the cost to simply clean them. When first impressions matter, give us a call, Power Washing Orlando FL, and we will restore the look of your dirty fences and walls!
If it needs to be pressure washed, we can pressure wash it! We specialize in safe and effective surface cleaning of patios, decks, fences, porches, walkways, driveways, commercial loading docks, and many more surfaces!
Whether you have a pool deck that needs to be refreshed, a concrete driveway that has seen better days, or a walkway to your business that needs to be cleaned, we can do it all. 
With advanced training, equipment and the latest detergents, we're the best choice for surface cleaning in Florida!
From low-pressure house washing to high-pressure concrete cleaning, we can do it all in Orlando, FL! Get in touch to learn more about our services and rates.
Building Washing and Screen Enclosure Cleaning
The Pressure Guys professional window cleaning and screen cleaning offers a lot of advantages:
Extending the life of your paintings or screens
Eliminating bug nests
Eradicating any mold present on the surfaces
Increasing your curb appeal
The list of the benefits that a homeowner or an office owner enjoys cannot be exhausted. To enjoy many more of the benefits of cleaning windows, call on The Pressure Washing Orlando FL to help with all your window cleaning needs. Our window cleaning experts are the best in Orlando and the surrounding areas. And our window cleaning services are top-notch with top-rated customer service. Here, The Pressure Guys will serve you better than any other professional window cleaners in the area.
We can make your home or business look inviting to you, your family or customers. We will save you loads of time. Most of all, you do not have to worry about putting your family or employees on hold. Call The Pressure Guys today and speak with one of our experts. We can help you determine the best schedule to suit your needs.
Testimonials
Rich and The Pressure Guys, Power Washing Orlando do excellent work! Their attention to detail sets them apart. We brought them in for a modest residential job to clean our driveway and sidewalk. Ours was a fairly pedestrian project, but they took great care in getting it done well. That type of work ethic is seemingly going away in our culture, so it was certainly refreshing to see. Whether commercial or residential work, big or small jobs, I highly recommend Rich and his team for your pressure washing needs.
John R Evans
Orlando, FL
Testimonials
These guys did a great job!!! I was shocked at how clean they got our driveway. Extremely professional company with customer service at their core. Would highly (and have been) recommending them to everyone I know.
Trey Gravenstein
Testimonials
Best pressure washing crew in the area. Hit these guys up for a quote to come out and clean my house, paver driveway, and sidewalks. Their communication throughout the entire process was stellar, but the job they did was even better. How good, you ask? A week after they completed their work, I had a family member stop by and ask me if I re-painted my house. Yeah, they're that good.
Testimonials
Trent did amazing job on our house, driveway, sidewalk and fence. There's not an inch of our house they didn't miss. I highly recommend them. They are very professional, reliable, friendly and courteous. I will always use them for my pressure washing needs. We are definitely the shining star (house) in the neighborhood thanks to this five star company! Trent, you're the man!
Robert Fremin
Testimonials
Pressure Guy cleaned my entire 4200sf, two story colonial home, including asphalt roof, brick siding, columns, gutters, concrete pool deck, PVC fencing and entire driveway in one day! Made it all look NEW! WOW! Incredible job that has me rethinking the idea of moving!
Richard Ellis
Testimonials
The Pressure Guys are awesome! Their service is personalized to your specific needs and all of the employees and owners are so customer service focused! Our paver driveway looks awesome! They are so careful with all of your plants and patio furniture as well. I cannot recommend these gentlemen enough. If you want fast response to your needs, high-quality work and excellence in customer service call the Pressure Guys!
Jeannene Meisman
Testimonials
Outstanding work from a highly professional crew!! As property manager for a number of residential rental properties, I need suppliers that provide reliably excellent work at a reasonable price point – and that is exactly what is provided time and time again from The Pressure Guys. I can't speak highly enough about their timely responses & service and the results obtained from their top-of-the-line equipment.
Thanks again, The Pressure Guys!!
Sam Rudkin
Testimonials
Rich did an awesome job washing the front of our house! Years of mold and algae had built up on the brick in the front of our house. Once Rich had finished his pressure washing though, the brick looked brand new! The service was very professional, courteous, honest, and skilled. The pricing was reasonable as well. I would definitely recommend The Pressure Guys, Power Washing Orlando FL, for any pressure washing Orlando needs you to have!
Sandy and Andy Brown
Testimonials
I was in desperate need to get someone to pressure wash my driveway and walkway up to my condo. Due to a large oak tree in my front yard, the mold and mildew build up quickly from shade and moisture. Rich was pleasant to talk with and worked with me to schedule an appointment without delay. I am so pleased with the work he did in removing all of the greenish/black build-ups on my pavement. It looks great! He was timely and did the work with care. My neighbour saw what he was doing and hired him on the spot to do her driveway when he finished mine. I plan to call him when in need again and recommend him to others!
Betty Thompson
The Pressure Guys serve the entire state of Florida, Including:
Orange County,
 

Orlando, Altamonte Springs, Sanford, Chuluota, Winter Park, Casselberry, Celebration, Lake Mary, Seminole County,

 

Oviedo, Apopka, Winter Springs, Maitland, Kissimmee , Heathrow, Longwood