Quality Equipment, Quality Results
Heathrow Pressure Washing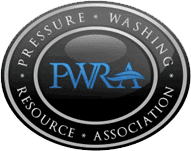 Pressure Washing in Heathrow
Heathrow Pressure Washing Professionals Keep Your Family Safe
There are many different contaminants on and around your home. This ranges from simple dirt all the way to harmful mold and bacteria. Power washing blasts these things away to keep your family safe and breathing fresh air at all times. Algae and other substances can cause slips, including oil or food waste. It's simply smart, preventative safety to have pressure washing done professionally on your home on a regular basis. Get your porch, deck, and driveway done. Anywhere with heavy foot traffic is a good candidate for professional cleaning.  The Pressure Guys is your go too Heathrow power washing company.
It's Less Harmful to the Environment
A lot of heavy cleaning involves harmful chemicals. These cleaning substances can hurt the environment, such as birds, plants, and aquatic life due to run-off. Thanks to the fact that pressure washing largely depends on the velocity of the water itself instead of chemicals, this harmful side effect is eliminated. Some research suggests that it saves 75% more water than other methods due to using about 50 times the pressure of a typical hose. That means you are using a small amount of water compared to what you would have to do with your typical variety garden hose.

Hiring a pressure washing company in Heathrow is the right move. It allows you to save money, save time, and keep your family safe. You get all those benefits while improving the curb appeal and long-term value of your home in an eco-friendly way! It's something every Heathrow homeowner should do early and often.

 Call The Pressure Guys today in Heathrow at (407) 917-7748 to schedule your appointment today or get your free estimate
Testimonials
Rich and The Pressure Guys do excellent work! Their attention to detail sets them apart. We brought them in for a modest residential job to clean our driveway and sidewalk. Ours was a fairly pedestrian project, but they took great care in getting it done well. That type of work ethic is seemingly going away in our culture, so it was certainly refreshing to see. Whether commercial or residential work, big or small jobs, I highly recommend Rich and his team for your pressure washing needs.
John R Evans
Orlando, FL
Testimonials
These guys did a great job!!! I was shocked at how clean they got our driveway. Extremely professional company with customer service at their core. Would highly (and have been) recommending them to everyone I know.
Trey Gravenstein
Testimonials
Best pressure washing crew in the area. Hit these guys up for a quote to come out and clean my house, paver driveway, and sidewalks. Their communication throughout the entire process was stellar, but the job they did was even better. How good, you ask? A week after they completed their work, I had a family member stop by and ask me if I re-painted my house. Yeah, they're that good.
Testimonials
Trent did amazing job on our house, driveway, sidewalk and fence. There's not an inch of our house they didn't miss. I highly recommend them. They are very professional, reliable, friendly and courteous. I will always use them for my pressure washing needs. We are definitely the shining star (house) in the neighborhood thanks to this five star company! Trent, you're the man!
Robert Fremin
Testimonials
Pressure Guy cleaned my entire 4200sf, two story colonial home, including asphalt roof, brick siding, columns, gutters, concrete pool deck, PVC fencing and entire driveway in one day! Made it all look NEW! WOW! Incredible job that has me rethinking the idea of moving!
Richard Ellis
Testimonials
The Pressure Guys are awesome! Their service is personalized to your specific needs and all of the employees and owners are so customer service focused! Our paver driveway looks awesome! They are so careful with all of your plants and patio furniture as well. I cannot recommend these gentlemen enough. If you want fast response to your needs, high-quality work and excellence in customer service call the Pressure Guys!
Jeannene Meisman
Testimonials
Outstanding work from a highly professional crew!! As property manager for a number of residential rental properties, I need suppliers that provide reliably excellent work at a reasonable price point – and that is exactly what is provided time and time again from The Pressure Guys. I can't speak highly enough about their timely responses & service and the results obtained from their top-of-the-line equipment.
Thanks again, The Pressure Guys!!
Sam Rudkin
The Pressure Guys serve the entire state of Florida, Including:
Orange County,
 

Orlando, Altamonte Springs, Sanford, Chuluota, Winter Park, Casselberry, Celebration, Lake Mary, Seminole County,

 

Oviedo, Apopka, Winter Springs, Maitland, Kissimmee , Heathrow, Longwood